The holiday season may be behind us, but many investors are still talking about Old St. Nick. Something known as the "Santa Claus Rally" recently came to a close, triggering optimism across Wall Street. The rally, which refers to the last five trading days of one year and the first two trading days of the next, is seen by many as an indicator of how the stock market will perform for the rest of the new year.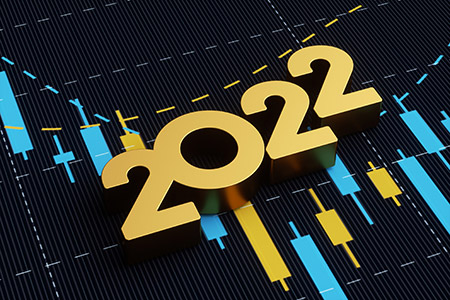 The 2021-2022 Santa Claus Rally exceeded expectations. The average gain for the S&P 500 during this seven-day period has been 1.2% since 1945, wrote Sam Stovall, Chief Investment Strategist at CFRA. This last cycle saw an increase of 1.4%, according to Bloomberg reports.
Now for the most important question: What does this mean for investors?
A Closer Look at the Santa Claus Rally
Some see this weeklong event as a barometer of sorts. Beyond that, the first five trading days of the year often indicate how the market overall will perform for the entire month of January. In years past, it has proved correct two out of every three years. This is why folks tend to get excited when the first week of the year finishes strong. Some stock market analysts also look at January on the whole as a preview of the year to come. When this month has recorded a positive performance in the past, a positive year seems more likely to follow.
Nothing is set in stone, of course, but Stovall does point to an interesting finding. Since 1945, whenever there's been positive readings during the Santa Claus Rally, the first five days of the year, and the entire month of January, the S&P 500 has gone on to see a 17% full-year price gain.
Does That Mean the Markets Are in for a Positive Year?
Before you rush to change your investment strategy, it's important to remember that when it comes to the stock market (and life), nothing is ever guaranteed. The last two years have driven that fact home. Domestic and global markets were majorly disrupted by the pandemic, which prompted many folks to reevaluate what they really want out of life. While the Santa Claus Rally is certainly encouraging, it's impossible to predict future market activity. I also can't help but wonder if part of the phenomenon is self-fulfilling. Is it possible that positive market activity bolsters investor confidence, which leads to more positive investing behavior? It's impossible to say.
With regard to investing, there's an oft-repeated refrain here that seems fitting—past performance does not guarantee future returns.
What It Means for Investors Going Forward
Temporary spikes and declines in the market don't really matter all that much in the end. It's your long-term financial plan that carries the most weight. Reaching your financial goals often comes down to playing the long game. During my years as a trusted financial advisor, I've seen that the following questions matter more than any market rally:
What are your long-term goals? And are they written down and time bound? Attaching them to a date and marking your calendar is a simple way to keep them in your awareness and increase accountability. It can help clarify how you really want to spend your time during your working years and beyond. I've worked on many financial plans over the years, and the most significant regret is people feeling like they missed out on meaningful opportunities.
When would you ideally like to exit the workforce or reduce your work schedule "permanently"?
How would you characterize your risk tolerance?
These are questions that reveal our values, personality and retirement timeline. Together, these are the things that shape the most appropriate investment strategies. Don't get me wrong—feeling optimistic about positive market activity isn't a bad thing! But it shouldn't be the driving force of how you approach wealth management.
As we make our way through the first month of a new year, I encourage you to take some time to think about the questions outlined above. Just as some people like to set New Year's resolutions or intentions, you might want to consider your financial outlook for the year ahead. Have your goals or retirement vision changed? It's also important to recognize any challenges you may be facing.
A trusted financial advisor is someone who listens wholeheartedly and meets you where you are. Together, you can use the beginning of the year to recalibrate and strategize for the months ahead. At JJ Burns & Company, we understand that everyone's financial situation is unique. Set up some time with us today to schedule a wealth management check-in.