Why We're Different
JJ Burns is with you for the long-term, providing customized financial solutions designed to simplify your life, give you peace of mind, secure your family's future, and help you reach your dreams.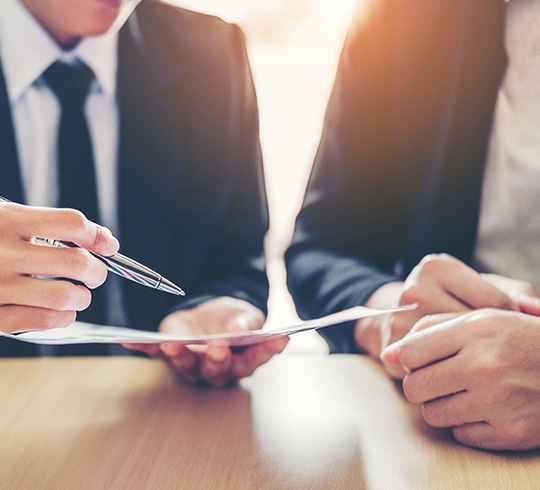 Benefits of Working with Us
A Personal Relationship
It's not just business. It's personal.
When you become part of the JJ Burns family, you're not just getting a wealth manager—you're getting a dedicated lifelong partner. It's a two-way relationship based on communication, transparency, and trust. And it sets the foundation on which everything else is built.
Comprehensive Planning
We take a whole-life approach to wealth management.
Your financial life is more than the sum of its parts. That's why we look at the whole picture—from investments and insurance to taxes, charitable giving, and estate planning. Each plan is comprehensive and individually customized to your unique priorities, goals, values, and needs.
A Higher Standard of Care
Client service isn't something we do—it's who we are.
We offer a superior level of service that you simply won't receive at large, corporate institutions. We're here for you, whatever your questions or concerns. What's more, our team members are open, honest, and sensitive—making it easier to navigate delicate topics and difficult conversations.
Seamless Teamwork
We collaborate with your advisors and ensure the team's in sync.
We collaborate closely not only with you, but with everyone in your financial circle—including your family members, business partners, accountants, and attorneys. We ensure that all team members are sharing information, meeting their commitments, and supporting each other's efforts.
Integrity at Every Step
We're completely independent—our only priority is you.
As independent advisors committed to a fiduciary standard of care, you can always count on us to put your interests above our own. Unlike many financial firms and investment banks, we don't sell our own products. Every recommendation we make is based on your best interests, period.