Being appointed a trustee over family assets can feel overwhelming if you aren't familiar with the ins and outs of family trusts. First things first; don't panic. It's a big responsibility, but nothing you can't handle if you've got the right financial advisor by your side.
So what does being a family trustee mean? In the simplest terms, you're being entrusted with handling the family's assets—bank accounts, businesses, real estate, you name it. This includes managing and distributing these assets in accordance with the grantor's wishes, as well as making good on the trust's tax filings.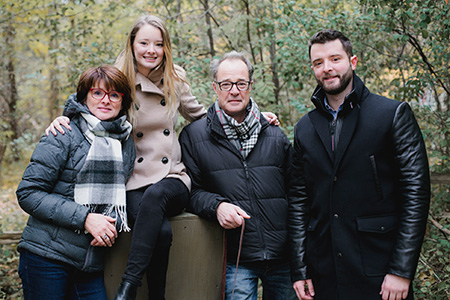 Family trusts can take a couple of different forms. The first, known as a testamentary trust, is appointed after the grantor's death. The other is called a living trust, which is exactly what the name implies. This is when the grantor, who's still living, signs family assets over to you. This is a common occurrence, especially for what's known as the "sandwich generation." These are folks who are simultaneously raising children and caring for aging parents.
So why would a family member appoint you as trustee? The biggest benefit is that, after the grantor's death, it allows the family to sidestep the costly and time-intensive probate process. And as Legal Zoom points out, it also preserves privacy—there won't be any public record of your family's assets and debts. Another important feature of a family trust is that it protects beneficiaries, like children or disabled relatives, who aren't able to handle their assets on their own.
Now that you know what a trustee actually does, let's unpack some of the most common hurdles. Again, seeing it all in black and white may feel daunting, but knowledge is power. In my 24 years as a Certified Financial Planner, I can tell you that financial awareness is the first step in decreasing stress and putting yourself back in the driver's seat.
Common Challenges of Being a Trustee
The thing about managing a family trust is that—in money and in life—there are a lot of moving parts to consider. In addition to the actual assets, you also have to think about the well-being of the beneficiaries you've been tasked with protecting. After one parent passes away, for instance, you may have to take over the family trust for the surviving parent who's also battling dementia or another degenerative disease that leaves them unable to handle the task.
This is tricky because, well, you're human! In addition to grieving the loss of a parent, the responsibility of caring for other close family members likely weighs heavy on your heart. The same goes for similar situations, like acting on behalf of a disabled sibling. The crux of the problem here is the complexity of juggling these two components—the financial responsibility and your emotional health. One bit of consolation is that this is completely normal and to be expected.
This is precisely why outsourcing the task to a qualified third party is often the best way to go. At JJ Burns & Company, we act as impartial facilitators who are 100% guided by fiduciary duty. In other words, we do right by the grantor and carry out their wishes so that their beneficiaries are cared for as intended—no conflicts of interest, no drama. Every family has their share of baggage, old grudges, and decades-long dynamics. It's simply part of life, but it can create a real headache for those who are handling a family trust. Partnering with a third-party facilitator protects those relationships and takes the pressure off the trustee.
Whether you choose to manage it yourself or team up with a financial expert, a few tasks should be at the top of the to-do list. Chief among them is getting an accurate valuation of the estate as a whole. And through every step of the process, honesty and transparency should always reign supreme.
It's also in everyone's best interests to create some liquidity from assets from the get-go. To put it another way, which assets can be easily liquidated to free up cash for immediate financial responsibilities, like taxes?
Your Action Plan
The first order of business is putting together a competent team of professionals (a financial advisor, CPA, and attorney) to help you shoulder the responsibility. This will help eliminate any conflicts of interest so that you can truly act as an independent facilitator of the trust. From there, it's about really understanding each beneficiary's needs versus wants.
Prior to becoming a trustee, for example, a sibling may have grown accustomed to an over-the-top annual allowance from your parents. But taking the financial reins may reveal that this isn't sustainable over the long haul, so appropriate changes need to be made to preserve the estate's longevity. This requires making well-informed decisions that are based on the facts, as well as the parameters of the trust. Above all, advisors can help guide the trustee every step of the way.
Keep the lines of communication open so that beneficiaries can articulate their needs and wants. And be sure to revisit your family's values as needed so that you're really preserving the grantor's legacy and wishes. If you get ensnared by financial details, it's easy to lose sight of what matters most—family. Throughout your journey as a trustee, come back to your family values again and again to help guide you.
At JJ Burns & Company, we understand the complicated family dynamics that come into play here. We're also well-versed in the many financial nuances and tax responsibilities that go hand in hand with taking over a family trust. With the right team behind you, the road ahead doesn't have to be a bumpy one.
estate planning family trust family trustee