Last night as I went out to my chicken coop to collect eggs for Easter (see picture below), I was reminded of the age-old lesson: don't put all your eggs in one basket. This principle serves as the core foundation upon which we build long-term investment plans for our clients.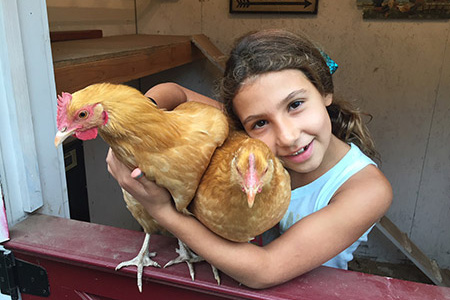 At heart, we're all little kids. Our big hearts tell us to run out to the coop, fill up our baskets with as many eggs as we can possibly fit. Then we run back inside to count our eggs. We hope we're the best and that we have more than our siblings. We make grand plans for how we will color them, where we'll hide them or what we will trade them for.
But what happens to my little 9-year-old "mermaid" Caroline, who in all her excitement, running back to the house, drops her basket and all her eggs go crashing to the ground? She has lost almost everything! While some may be salvageable, the others are permanently gone. Worse yet, she is emotionally scarred by the experience, vowing never to make that mistake again. But when next year comes around, will she remember the lesson of Easter 2018? Or in her exuberance, will she be doomed to make the same mistake again?
Fortunately for Caroline, she has parents who are there to help her, to teach her, to coach her and to guide her. Her parents have learned the principle: don't put all your eggs in one basket. We spend time teaching her how many baskets to have, how many eggs she should have in each basket, how some eggs might be better than others, which chickens to choose from, and how many trips to make. We teach her the value of those eggs, what she needs to do to protect them, and what she can do with them.
When it comes to investing, for many investors regardless of how old we are, our age-old wiring is very similar to my precious Caroline. We either put all our eggs in one basket, or we don't choose the right basket, or we don't choose the right eggs, or some combination of all of the above. We are each wired a little differently when it comes to how risky we want to be with our proverbial eggs. This is why our baskets might be balanced differently, yet the principles still remain the same.
The foundational principle for a sound long-term investment plan is DIVERSIFICATION. There are many reasons why we diversify. In light of what we've shared about volatility in recent weeks, one of the key benefits of diversification is that it makes for a smoother ride on your path to achieving your goals. A well-diversified portfolio can provide the opportunity for a more stable outcome than a single security.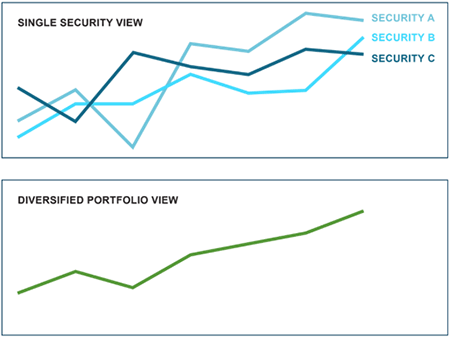 Put even more broadly, a well-diversified portfolio can provide for a more stable outcome than a single asset class.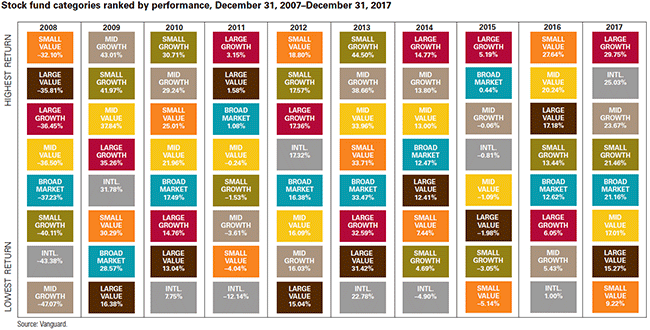 A disciplined approach built on foundational principles of investing can provide for a more stable outcome. It's the best defense and offense we have to help investors ride out the inevitable emotional ups and downs on your path to achieving your most important life goals. It may not feel as good as we'd like at times, but it's a lot better than the alternative.
So, as you go about collecting your eggs this Easter holiday weekend, remember: don't put all your eggs in one basket. Or as Barry Goldberg, our Director of Business Development likes to say, "Don't put all your matzah balls in one bowl!"
From our family to yours, we want to wish you a Happy Easter and a Happy Passover. We are grateful for the work that we do in helping families like you live more confidently and securely. Thank you.