The other day I was talking with a client and she mentioned that her husband was recently hospitalized. He'd unexpectedly lost consciousness during dinner, and while he came to within a few seconds, it was still a worrisome event.
Thankfully, their doctor met them at the hospital and already had the admissions paperwork completed, as well as a series of tests ordered. After a few days in the hospital, the husband left with a clean bill of health.
The reason why the couple was able to speed through the health care system: they belonged to a concierge care group.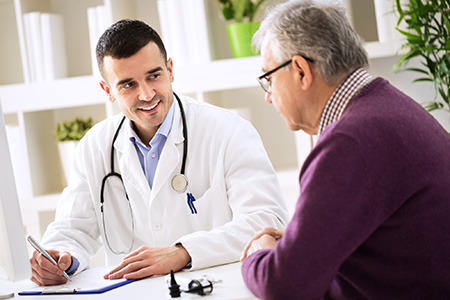 Think how different your long-term health might be if your primary care physician had the time to focus on disease prevention rather than hospitalization? Or if your doctor could help reduce the risk of expensive chronic conditions like heart disease and diabetes?
Concierge care is more than just a buzzword. Today it's a growing practice amongst physicians who want to provide more personalized health care. Think of it like a family office for medicine where for a retainer fee ranging from $1,200 to $30,000 a year per individual, you can have a select team of medical professionals at your service when you need it.
More than anything, a true benefit of concierge medicine is the freedom it can give. Here's what you should know about concierge care:
ASAP access. With concierge care, you don't have to wait to see your physician. Typically, it takes 29 days to book an appointment with a regular family care physician. If you have a kidney stone in the middle of the night or your son breaks his arm during soccer, as a concierge medicine member, like my client, you'll be seen right away. No more hours-long urgent care or emergency room visits—and the associated costs.
Customized care. Another benefit of concierge medical care is the personal touch. Unlike many traditional care practices, you have an opportunity to build a deeper relationship with your doctor. He or she takes the time to know your health history and can recommend more advanced diagnostic tests than what your yearly preventive care visit may cover. Additionally, with concierge medicine, your doctor will give you the results sooner than a general primary care physician.
Integrated medicine. Even better, your concierge doctor can work with other members of your health care team, such as specialists, naturopaths or chiropractors, to ensure that all your health care is aligned.
VIP treatment. Most concierge doctors accept no more than 50 families in their practice. This means that you can avoid the assembly-line atmosphere of even the best primary care groups. Like the days of long ago, many concierge physicians will make house calls—or meet busy patients at work or the airport.
Worry-free travel. Your concierge doctor can also arrange care anywhere in the world. If an emergency arises, a private jet or helicopter can be chartered so you can receive the best care possible.
While affluent individuals appreciate how to use their money and the art of delegation, they may not always be aware that the option of concierge medicine is available to them.
Once clients understand the advantages of concierge medicine, two of the biggest questions they ask us are if concierge care is covered by their current health insurance policy and if their costs are tax deductible. Because insurance coverage varies from state to state, as well as practice to practice, it's important to ask your insurance provider and prospective concierge physicians about your specific situation. Additionally, if you itemize medical expenses on your tax return, you may be able to deduct the annual subscription fee. As with all things tax-related, consult your tax advisor.
While we serve as wealth and investment managers for our clients, we also believe in looking at the total life picture, which includes health planning. We discuss the often-difficult "what if's," the financial impact of dealing with a chronic or debilitating illness, and the various ways to develop a sound yet flexible plan. That could include long-term care insurance, a special needs trust or considering joining a concierge care practice. As a client of JJ Burns, you can rely upon us to make the full range of your financial interests a priority.
concierge doctor concierge medicine healthcare