After working for years and building up a successful business, you've come to a point where you feel ready to retire. This is a big milestone for a couple of reasons. Not only are you transitioning out of the workforce; you're also handing over the reins of your business to someone else.
Selling your business can provide much-needed retirement income, but it requires a nuanced approach. Timing is everything, and it's easy to overlook one critical factor—building up your business's value before the transition. Doing so can help you fetch a better selling price and position the company to thrive after you retire.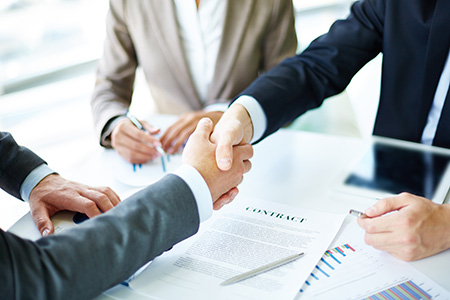 1. Begin With an Accurate Business Valuation
This usually comes into play when a business owner is looking to sell some or all of their business. It's basically a snapshot of how much the company is worth. An accurate valuation is key because it's an important factor in attracting buyers. An experienced financial advisor can take a deep dive into your balance sheet and expected future cash flow. There may be other moving parts to consider, like market capitalization and business assets. A spot-on valuation can help you price your business accordingly and negotiate offers.
2. Choose the Right Time to Sell Your Business
Your business valuation can help you determine if now is indeed the right time to sell. During the process, your financial advisor may stumble upon things that give them pause. That can include things like:
Issues with revenue or cash flow
Wasteful spending
Operational inefficiencies
Missed tax opportunities
Anticipated industry changes that will affect your business
They may offer solutions to help you work through them—and ultimately grow. When the time comes, they can also help you craft a succession plan and decide the best way to actually sell your business.
3. Make a Succession Plan
Is there a stable plan in place for the business to continue running smoothly if you were to exit? This includes your leadership team along with daily operations. In my decades as a financial advisor, I've seen firsthand the power of a strong succession plan. It will likely involve training someone to take over for you before you retire.
What matters most is keeping your customers happy through the transition and beyond. Most customers want to deal with you, not your company—so the transition has to be smooth. One option is to sell it as a business to your family as a consulting agreement. You might spread the sale over a number of years, with you being involved for a certain amount of time to help transition the business. This can help ease the change for customers while building up value.
You can also consider the model for most dental practices, which can be applied to any business. Let's say your dentist, who wants to retire soon, brings on another dentist. This enables them to take one day off per week. Gradually, they bump that up to two or three days. Over the course of a year or two, they've pretty much passed all their patients over to the new dentist while maintaining the same support staff. Their customers are probably much more likely to stay because they were gradually introduced to the change.
This is also a tax-advantaged approach because the business can become more profitable and sustainable during that time. The previous owner can end up with a higher valuation for their business in the end.
4. Understand How to Sell Your Business as a Franchise
Retirement planning usually looks different for those who are hoping to sell a franchise. Begin by connecting with a financial advisor who has experience guiding business owners through this type of sale. They will likely arrange a business valuation and encourage you to connect with your franchisor, who may or may not want to be involved in the sale process. Finding potential buyers for a franchise may also require different marketing strategies, so that's something to plan for. Either way, building up your business's value before your exit is essential.
From start to finish, selling a business is an in-depth process. Having a financial professional who coordinates all parties in a business transaction, by your side can help you navigate the unknown and maximize your leverage. At JJ Burns & Company, we understand the complexities. Whether you're looking to sell a small business, a franchise, or a larger company, we've got your back. Connect with us today to get started or just have a chat.
business planning selling a business small business owner