What is the "Fiduciary Rule"?
You might have heard in the news about the new "fiduciary rule." Although it might seem confusing, basically, the Department of Labor created a new retirement investing rule that's supposed to go in to effect on April 10, 2017.
"Fiduciary" is defined as the relationship between a trustee and the person or body for whom the trustee acts. In other words, it's an individual who holds a legal or ethical relationship of trust, and has an obligation to act in the best interest of the beneficiary.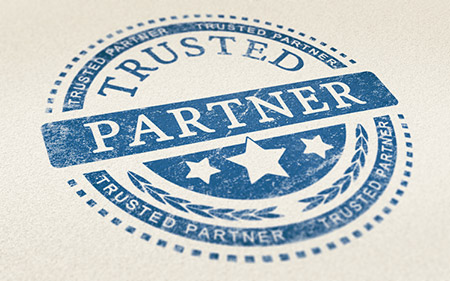 The rule was created after a government report determined that U.S. retirees lose a total of $17 billion each year because of conflicts of interest. Since the Department of Labor oversees regulations for 401(k)s, they decided in step in.
The rule is designed to help average investors save more money for retirement and spend less on commissions and fees.
Using Celebrities as Examples
What about the not-so-average investor? Their stories are fascinating because of the person's fame.
We can all learn from the high-profile mistakes of a celebrity, such as the recent case of Johnny Depp. He is out of money. Now the courts will decide if it was his fault for living a lavish lifestyle, or if it might have been the fault of those giving him financial advice.
Despite tales of large monthly wine budgets, and purchases of a village in France and islands in the Bahamas, this is yet another celebrity example for everyone. The bottom line: the lesson to learn here is whether your financial advisor is serving your needs or not.
Fiduciaries and You
What does this mean? Right now, although many financial advisors give sound advice, some may recommend investments because of the commission they will get—not what will make the wisest choice for the client.
The new fiduciary rule applies only to 401(k) and retirement investment vehicles. The Department of Labor does not have jurisdiction over other types of investments.
Some of the larger firms have been scrambling to make changes and determine how they can adjust their practices to serve their clients under the new regulation. Plans may be changing. Accounts may be restructured. Clients are being called in for meetings to explain what this means to them.
Fee structures and investment offerings are now being scrutinized and retooled. Portfolios are being rearranged.
Obligation or Choice?
Many people assume their advisor is behaving as a "loyal fiduciary and prudent steward," as Johnny Depp's lawsuit describes. Until the Department of Labor started placing the spotlight on "fiduciary," many clients did not realize the extent of possible conflict of interest.
Celebrities can hire expensive advisors of all kinds to help them understand the myriad of legal disclosures and fine print. But what about ordinary people? No matter who you are and how much money you have, you hire people to help you make decisions and manage your affairs in a beneficial way.
How do you know if your financial advisor is a fiduciary? Ask. Take a look at your statements. Know what you are paying for. You should feel comfortable with the answers you receive.
Who Has Responsibility?
You might be able to do your own taxes, but you hire an accountant to do it for you to save time and leverage their expertise. You even hire someone to take care of your yard, not because you don't know how to mow the lawn, but because it allows you to do other things.
There is a battle waging over the Fiduciary Rule. One camp says investors should understand where they are putting their money and not blindly take advice from their financial advisors. The other side believes clients don't always know the full picture. They hire an expert for advice to help save for retirement, not to invest in funds with the highest commissions.
In the movies, everything usually works out. In real life, it's not always so simple. For the busy professional, and even the seasoned investor, the best path can be terribly confusing. Your advisor should be able to help.
The Future of Fiduciary
The Obama administration began the Fiduciary Rule implementation, but it was very complicated and many details were not ironed out. The Trump administration has voiced opposition to the regulation, ordering a six-month delay in the rule's implementation.
Despite uncertainty among politicians and firms, JJ Burns & Company has always and will continue to act as a fiduciary for clients. It is one of the reasons our clients trust us. It is one of the qualities setting us apart from other advisors.
We are here to talk with you anytime.
Your Whole Picture
The new rule applies only to retirement investments and 401(k)s, but we feel that your financial advisor should treat your entire portfolio as a fiduciary would. Why should they serve your best interests for retirement accounts, but not your other investments?
JJ Burns has always felt that taking the role of a fiduciary—someone who serves the best interest of the client—is important. We are happy to sit down with our clients to review investments, portfolios and personal financial plans. We always want you to understand where your money is and why it is there.
fiduciary fiduciary rule financial advisor